Queens Diamond Financing Options
Queens Diamond Financing Options
Is economy becoming the biggest obstacle between you and your best jewelry? Don't worry about it. We have a solution for you.
Now you can buy jewelry with financing options. Take your jewelry with you and you can pay for it later. We, Queens Diamond and Jewelers offers special online and in-store financing options. We work together with very promising and customer friendly financing companies: Synchrony and Tempoe, to provide our customers a versatile range of financing options. Our Financing options ranges from five months to 3 years. Keep on scrolling to know more about these options.
---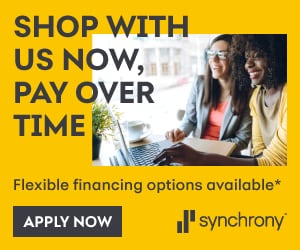 ---
If you need more assistance or information regarding financing, you can contact us with the information provided on contact us page.
---
| | | |
| --- | --- | --- |
|   | Synchrony | Tempoe |
| Instant Credit | Yes | Yes |
| Credit Check | Yes | No |
| Max $ on approval | TBD | TBD |
| Special Promotions | Yes | No |
| 30-60-90 day options | Yes | Yes |
| Deferred Interest | Yes | No |
| Annual Fees | No | No |
| Apply In-Store | Yes | Yes |
| Apply Online | No | Yes |
---
 Compare all current financing offers below.
---
A. Synchrony - TBD Financing up to 24 months 
No Min. Purchase  |

Deferred Interest with Promotional period:
The interest is deferred during the promotional period. To avoid paying finance charges, the entire balance must be paid off, in full, at the end of the promotional period.
Get the Synchrony Luxury Credit card to shop the best jewelry for your special event.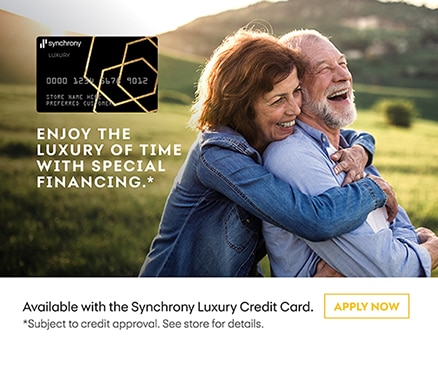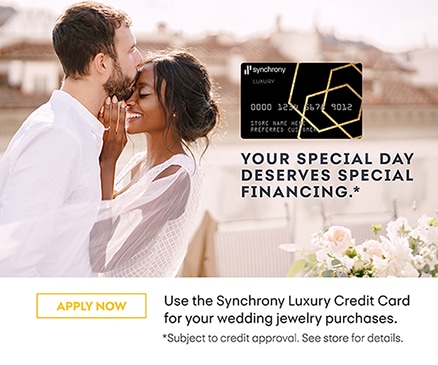 ---

B. TEMPOE - TBD Instant Credit
No Min. Purchase | No Credit Check

5 Month Minimum Term:
After you have met the 5-month minimum term requirement, you can purchase the merchandise from TEMPOE. The purchase amount is a percentage of the depreciated value of the merchandise. Customers in MN, NJ, and WI must contact TEMPOE to negotiate the purchase of the leased item(s). Once the purchase is complete, you will receive proof of ownership from TEMPOE.
Click Here For Complete Terms Or Click The Apply Today Button